I have written to you in the past, and my theme continues to be this: your site is the best I have encountered, ever, in terms of variety, quality, and value. The models are so real and natural and span such a range of ages. They are all lovely, and it's obvious the pride they take in their natural nails. I don't know who excites me more... the young ladies who have discovered the joy and wonder of growing and showing off long nails... or the older women with many years of [nail growing and painting] experience.

-Chuck
I thank God for sites like this as women with long natural fingernails in the US are few and far between. I would love to thank and tell each and every nail model how special and blessed they are to have long, luxurious natural fingernails and to treasure and cherish each nail as if they were priceless. You have a great site and it keeps getting better.

-Dave
If you do not want to join up using PayPal, you may obtain a membership by mail. Click on the link below to contact us and ask about this option. The membership terms include 1, 3, and 6 month periods.

more

At Brazil Natural Nails we model the long, natural, mature, artistic or just plainly-painted nails of average Brazilian women from all walks of life.
Click the title above to view our preview section, and see a preview of our LATEST update (2019/10/21).

Our models are unrehearsed, non-airbrushed and completely natural women. Our fabulous, naturally beautiful women, are confident and proud to show their nails to the world.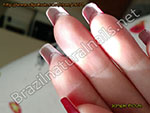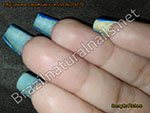 Your membership will include 24/7 access to over 1000 different models in 5 categories:
-Long nails
-Natural unpainted or french tip nails
-Mature nails
-Artistic nails
-Solid colour painted nails
Continually new additions in as many as 4 of the 5 categories each week! Click any of the preview photos on this page for a full sized sample.
Want to join us?
Anyone may join Brazil Natural Nails.
Our membership activation is instant and you can cancel at any time. All major credit cards and most bank e-checks are accepted through our safe processor, PayPal. Mail-in memberships are available - please use the contact page to inquire.
There are over 1000 different models in the high resolution digital galleries and we are always adding more each week. To preview the models, you must join the mailing list so that you can receive each week's preview photos.
Click on the "more" link below to see our joining page: